Our Family
Evolve is headed up by senior experienced property professionals, our Managing Director, Mr Benjamin Hume Ba(Hons) MARLA MIRPM AssocRICS & senior department heads. Benjamin has worked in residential property management for over 10 years, having started his career as a residential lettings property manager and still provides lettings management consultancy, which means we are able to offer our leaseholders advice on their tenancies and help when things go wrong!
---
Senior Staff Profiles
---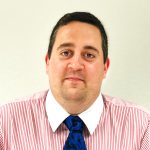 Our Managing Director, Benjamin Hume Ba(Hons) MARLA MIRPM AssocRICS, is a fully qualified lettings property management with the Association of Residential Letting Agents, a fully trained and qualified member of the Institute of Residential Property Management & an elected associate surveyor with the Royal Institute of Chartered Surveyors. Unlike a lot of our competitors this means the business owner is the technical lead and not left to senior property managers, allowing for a comprehensive and knowledgeable top-down approach, ensuring the decisions we make in the business are the right ones to protect and benefit our clients in this ever-changing industry. In his spare time Benjamin enjoys kayaking, motorcycling and landscape gardening (which is an advantage when tendering for grounds maintenance contracts at our sites!)
Ben's Contact Details:    Email: Click Here!          Tel: 01425 206 595
---
---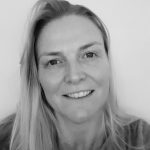 Our Finance Director is Rachel Robinson MAAT, she has considerable experience in service charge accounting and book keeping having worked with one of the country's largest block management firms. Rachel looks after our accounts department and is responsible for overseeing supplier payments, year-end accounts preparation and managing our credit control processes. She is very happy to pick up the phone and discuss any concerns or questions about budgets, balances, debts or other service charge finance matters. Service charge accounting can be complex to understand but Rachel is more than happy to help!
Rachel's Contact Details:      Email: Click Here!      Tel: 01425 206 595
---
---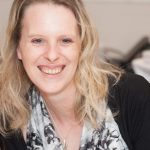 Our Property Manager Director Kelly Waller started with Evolve at the start of 2020, having been recruited to help our growing property management team. Kelly has considerable experience in a leasehold block & freehold management, having worked for a large agency for quite a few years. Kelly is helping to keep our blocks and estates in the best condition, keeping our residents safe, working on maintenance programs for the long term future of the buildings and liaising with our network of contractors to ensure maintenance reports and repairs are undertaken quickly & efficiently. Kelly heads up our Southampton office but is often out visiting sites around our region.
Kelly's Contact Details:       Email: Click Here!        Tel: 023 8235 9810‬
---
Staff Profiles
---
Property Manager Tyler Rezaiy joined us in 2020 to help us manage our growing portfolio so we can ensure there are no drops in standards or service to you. Tyler has worked a number of years at a regional property management company, supporting property managers and teams on day-to-day management, health & safety compliance and financial management. We are pleased to be able to offer him a portfolio with us and join the Evolve family as we expand.  
Tyler's Contact Details:     Email: Click Here!           Tel: 01425 206 595
---
Accounts Administrator Sarah Carter joined us in 2020 to help us manage our growing accounts department so we can ensure service charges are invoiced, collected & administered, suppliers paid & banking is maintained to our expected standards. Sarah has worked many years for HMRC in their VAT department as well as a number of accountancy roles, most recently for a regional block management firm, so we are pleased to welcome Sarah to our family to help our clients, customers & colleagues maintain an efficient accounts team. 
Sarah's Contact Details:     Email: Click Here!           Tel: 01425 206 595
---
---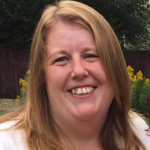 Client Accounts Assistant Helen Needham, Helen has worked as a company accountant and service charge accountant for many years and worked specifically in the residential lettings and residential service charge accounts sectors. Helen has helped to shape our accountancy practices within Evolve and has worked closely with Resident, our software provider to introduce and test new advances in service charge financial management.
–
Helen's Contact Details:     Email: Click Here!           Tel: 01425 206 595
---
---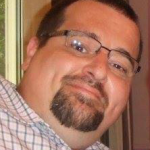 Office administrator Stuart Murphy provides office administration, invoice management, help with data entry and are instrumental in the migration of new clients into our systems. Stuart can often be found by our scanner with piles of paperwork, helping us to continue as a paperless organisation as well as ensuring our phones are answered and requests actioned.
–
Stuart's Contact Details:       Email: Click Here!          Tel: 01425 206 595
---
---
Vacancies
We currently have a vacancy for an Operations Manager, visit the dedicated page HERE!
We're always interested to hear from passionate property professionals at all levels, if we don't have vacancies now, we will keep your details on record if you wish and notify you when positions open. Contact Us!
'Evolve Block & Estate Management Ltd' is a proud regulated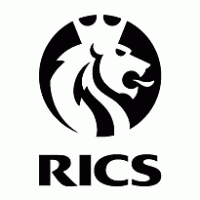 Member No: 793115