Frequently Asked Questions
We often receive a number of calls and emails with the same frequently asked questions (FAQ) or problems and as part of our service, we thought it would be great to collate these here, to help answer your question before you have to pick up the phone
Downloadable Leasehold Guides:
Links To Helpful Guidance Pages:
Q. How much do you charge?
Our management fee depends on the size of the block or estate to be managed, any current issues and the scope of our involvement. As a guide we tend to either match or beat your current management fee
Q. What is the difference between your management fee and service charge?
The management fee is the amount we charge the client for our services, which is expressly agreed in writing as part of a contract; the service charge is the money we ask from each flat owner to cover all of the block & estate expenditure for that period of time, this will be based off an agreed budget for the year as agreed by the client.
Q. When do we have to pay our service charge?
Your service charge intervals are set down in your lease. Some require us to collect the entire 12 months up front, some allow for quarterly payments, some even allow monthly payments. We will always adhere to the lease as that is the agreement between the flat owner and the client, however if you are in financial difficulty, please contact us as soon as possible. All service charges demands must be paid in full no later than 21 days from the date due, failure to pay could result in additional charges & interest.
Q. When is the next leaseholders meeting?
Each block and estate is different, those with management companies usually require an annual AGM, however those controlled by a freeholder landlord do not have such a requirement, therefore unless there is a major issue or problem, we would not hold a meeting for the leaseholders. We visit our sites often so if you need to meet with a member of staff, please call and arrange this.
Q. How long is left on my lease?
This again varies for each block, so please contact us if you need to know. It is worth noting that leases with less than 80 years left can cause complications when it comes to selling, as mortgage providers require more than 80 years left. If you are considering a lease extension or want to know your options, please contact us.
Q. I'm selling my flat, what do I need to do?
Once you have found a buyer, your solicitors/conveyancer will need information from us on the state of the management, the financials and information on plans for the future. This pack, usually called an LPE1 and has to be paid for, takes some time to collate the information and provide the documents to your solicitors. This is prepared by ourselves, so please remember to pass our details to your solicitors.
Q. What is Evolve responsible for?
We are responsible for administering your lease and all of the various covenenats which the landlord is required to undertake. This is usually ensuring that communal grounds are kept in good repair, internal communal areas are kept clean, tidy & in good repair & that communal electrical systems such as fire alarms and emergency lights are working and tested regularly. The lease should also dictate who is responsible for the repair/replacement of windows and your front door, so if you are not sure, please contact us.
Q. Why have I got a share certificate?
A lot of blocks of flats and estates have management companies created to deal with the maintenance of the estate, this is usually a limited company registered at Companies House and in cases where the management company is enshrined in the lease itself, all leaseholders must become a member/shareholder, which requires a share certificate to be issued, and surrendered when you sell. If there is a freeholder management company, it will depend on whether you took part in the collective freehold purchase as to whether you will have a share in that company. If not, you may not be permitted to attend AGM's or other company activities.
Q. Are pets allowed in my block?
This will often be dictated in the lease itself, and if permission is required, you will be expected to follow the correct procedure or risk breaching the lease. If the lease is silent on pets then it will be the Freeholder or Directors that make the decision based on what is best for the majority of residents and the block/estate.
Q. What happens if I fall into arrears?
If you are unable to pay your service charge or fail to keep to an agreed payment plan, you will incur additional charges and if you are found to have breached your lease by not making payment, your account will be passed to our debt collection team. It is important you engage with us as soon as a payment problem arises.
Q. Can I rent my flat out?
This will very much depend on your lease, however most will allow you to do this as long as follow the instructions contained within. You will not be allowed to sublet just part of your flat, i.e. you live there with a lodger. AirBnB is strictly prohibited at any block/estate managed by Evolve. If the lease requires permission to be sought, an application to be made or other stipulation, it is important you follow the instructions to avoid breaching your lease.
Q. I have a complaint, what can I do?
Firstly we do our best to avoid a situation where a complaint might need to be submitted, however if you feel you need to, please Contact Us in writing with your initial concerns and allow us a period of time to acknowledge and resolve the complaint for you. If we are unable to resolve your complain in-house, you can contact the Property Redress Scheme.
Q. There is a noise problem in my building, what can I do?
All noise complaints must be made to the local authority in the first instance as well as ourselves, as we have little powers to intervene until the local authority have confirmed there is a breach of statutory noise nuisance. We will of course write to the property causing the problem and advise the situation, but you are advised to keep a log of all incidents and work with the environment health department of your local council. They can contact us if they require contact details of flat owners if the property is rented out & we may revoke permission for the flat owner to rent out their property if the situation is not resolved.
Q. There is a problem out of hours, what do I do?
Please Click Here for our dedicated out of hours page.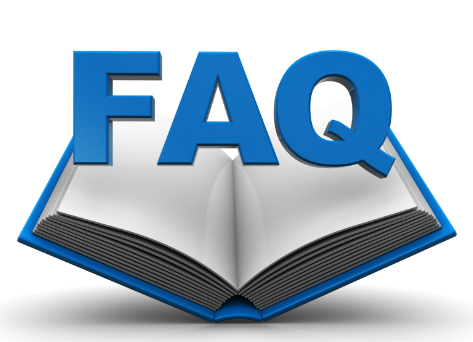 Evolve Block & Estate Management is a proud regulated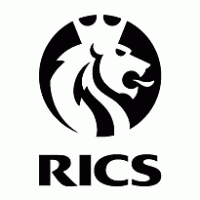 Member No: 793115