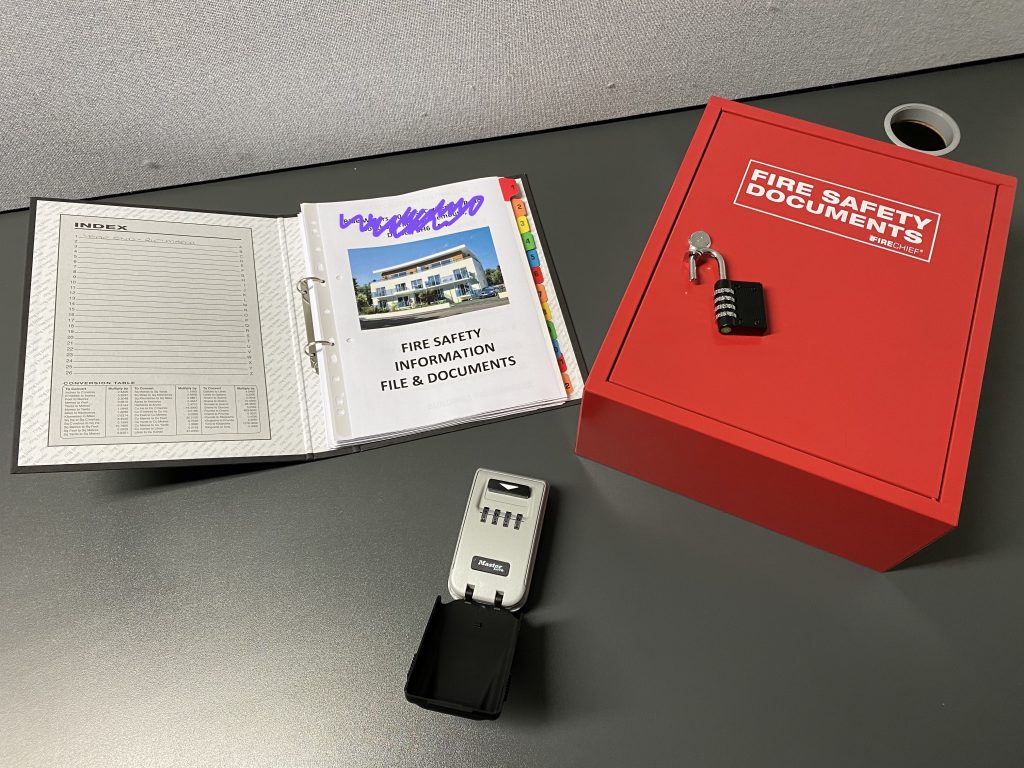 As part of our internal reviews of upcoming fire safety legislation due to take effect in 2021/2022, we have been looking at how we can ensure compliance and provide the information expected of residential property managers and fire safety document cabinets are the first stage.
Information on the proposed legislation can be found HERE.
Part of the proposed 'Golden Thread' of property construction & risk information required for fire safety, it is important that we proactively provide the information on-site for inspection by any authority responsible for the safety of our residents, as well as ensuring testing & maintenance is logged visibly for all to see.
The information in these folders will contain the most recent risk information for the various facilities, plant & resident information. It will be a live folder, being updated regularly on our site visits.
Part of the installation will include a key safe outside the entrance to the building, containing a key to access the entrance door and all utility and riser cupboards, enabling the relevant authorities to quickly access the property and facilities in the event of an emergency or inspection.
The codes will be provided to the fire & rescue authorities as well as the local council, so that we can all work together to ensure the safety of our residents and protection of the buildings for our clients.
If you want to know more, please Contact Us – we will be in touch with all of our clients over the next few months to confirm the installation of these units and ensure they are installed discreetly in each property, with the clients explained what is in their file and how they can be accessed.