Coronavirus Obstactles In Leasehold & Estate Property Management
Our Managing Director, Benjamin Hume, has been featured in the latest issue of 'News on The Block' magazine, which is the definitive and uk-wide magazine for our industry.
Following Evolve's proactive and outstanding response to the coronavirus issues affecting our blocks & estates, there are many considerations to take into account and Benjamin's article explains how we overcame these obstacles to ensure our clients & customers received the best service during these unprecedented times.
Every member of staff in our organisation played their part in ensuring our responses have been leading the industry standard, cementing us as an outstanding contributor to our industry in our region.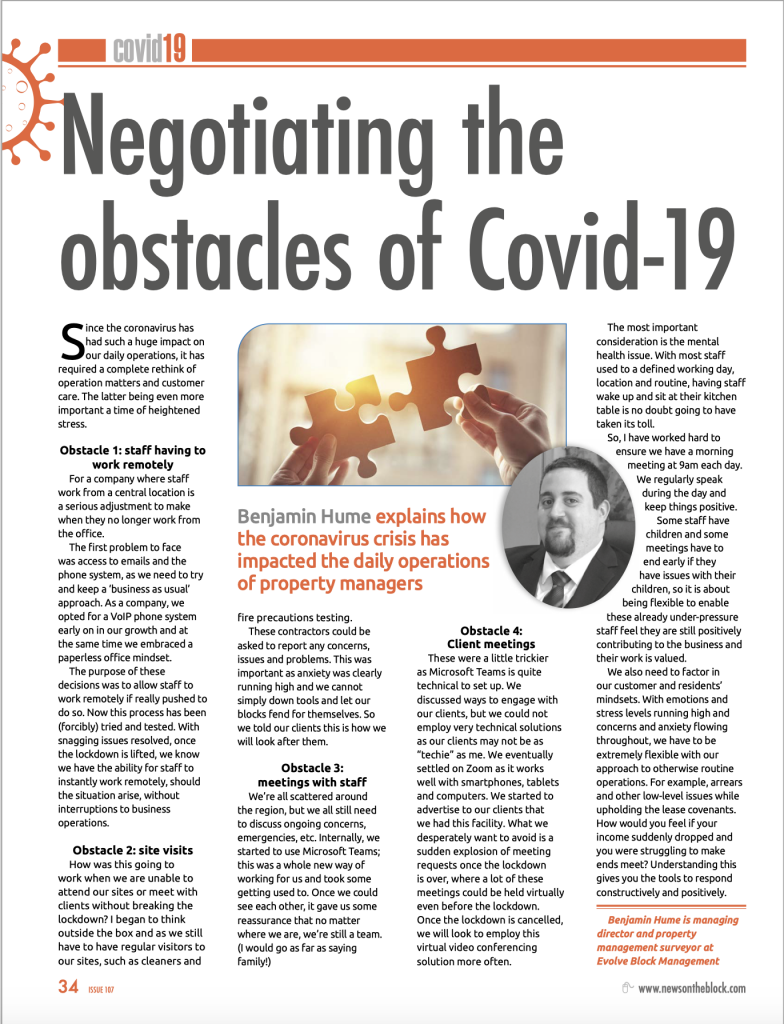 To find out more about News on The Block, visit them HERE!