Communal Electricity Supplies
Most of our sites have a communal electricity supply, which powers the lighting in the corridors & stairs in the shared areas, as well as street lights if the roadways are not adopted by the local authority. Often these supplies will power emergency lighting, fire alarms, smoke vents and provide outlets for the cleaners to use when they visit.
Depending on the size of the estate we manage, the annual costs can vary but to make sure they are as low as possible, we use a broker to find and obtain the best value rates and the lock them in for 12 months (which prevents unexpected rises, ruining the careful budget planning!). We've taken over a number of sites recently where the supplies were on normal retail contracts and not on specialist business rates, which are less, and the more sites and blocks we manage, the better discounts we can normally obtain!
Finally, even if a supply is barely used, did you know that all utility companies charge a daily standing rate, regardless of whether it was used or not? That is why that even if the space contains a single light, the annual billing has to make allowances for the daily charge.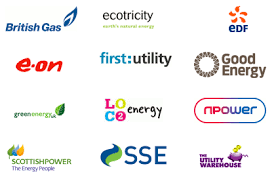 If you think you're paying too much for this and other contracts, Contact Us and we'll see how we can reduce your service charge!