Here at Evolve HQ we have been on the lookout for some new enthusiastic and experienced property managers to join the growing Evolve family and provide a great service. With new legislation passed this which will require more support to our growing Large & Complex Estate division, we have brought in two new colleagues to help us as we continue increase our experienced teams.
Our new property managers in Hampshire and Dorset will both be based in our Ringwood & Poole offices and will be covering our West Hampshire and Dorset portfolio, which has some of our biggest and most complex estates. Both have come from experienced backgrounds, with Sarah Belsham taking over as Regional Property Manager who has responsibility for the whole portfolio and will be supporting Georgia in her role. Find out more about our wider team HERE.
---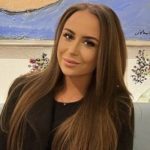 Property Manager, Georgia Eaton, Georgia has worked with us for a short while but has made a huge impact. She also experience on the other side as a Director of a residents management company for a block where she has a flat, so understands what our customers expect of a managing agent. In her spare time she enjoys trying new food and travelling, spending time with her dogs & enjoys trips around the UK and Europe to sample what the regions have to offer.
Georgia's Contact Details: Email: Click Here! Tel: 01425 206595
–
–
---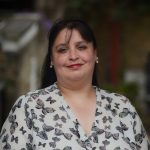 Regional Property Manager, Sarah Belsham MIRPM AssocRICS joined us in 2022 to help manage a growing property portfolio to ensure we provide the best service to our clients as we can. Sarah has worked in the property management industry for 20+ years and is an award-winning respected property manager with a loyal following of clients and experienced people manager. In her spare time she enjoys films, books (Tudor history!) and being with her family.
Sarah's Contact Details: Email: Click Here! Tel: 01425 206595
–
–
---
To find out more about what we do and how we can provide management services to your property in Dorset, Hampshire, Wiltshire, Surrey & London, Contact Us today and we'll provide an honest quote for a service you expect and our award-winning transparent and trusted service!