It's been a busy start to 2022 with a lot of new clients going live with us but more importantly we have welcomed a number of new faces into the Evolve family over the last 2 months! Please welcome them into our family with open arms and even in the short time they have been with us, they have made a huge impact and our clients are already making use of our rapidly expanding team. Read all about our full family/team HERE but our newest colleagues are shown below: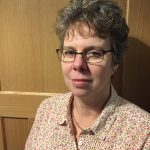 Office Manager, Heidi Sykes, having joined us as office manager to help our senior management team and the offices to function and be the crucial link in the chain to help all of our staff in our three offices with the tools they need to help keep our clients and customers happy. In her spare time she is busy looking after her child and a busy house and enjoys swimming, dog walking & trips away in the family camper van.
Heidi's Contact Details: Email: Click Here! Tel: 01425 206595
---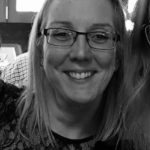 Senior Property Manager, Sarah Jones AIRPM joined us in 2021 to help manage a growing property portfolio to ensure we provide the best service to our clients as we can. Sarah has worked in the block management industry for 15 years and is a locally well-respected property manager with a loyal following of clients. In her spare time she enjoys competitive swimming and sports competitions. Sarah is based out of our Ringwood office and looks after our West Hampshire & Dorset portfolio with Tyler Rezaiy.
Sarah's Contact Details: Email: Click Here! Tel: 01425 206595
---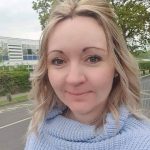 Property Manager, Kirsty Marshall AIRPM joined us to help manage our Hampshire & Wiltshire portfolio consisting of a number of large estates and tower blocks. Kirsty has worked in the industry quite some years and is a great people manager and is well respected by her clients for communication and maintenance management. In her spare time she is an avid music lover and often goes to live concerns, spending time with her two children and enjoys her twice-weekly Boogie Bounce! Kirsty is based out of our Southampton office.
Kirsty's Contact Details: Email: Click Here! Tel: 02382 359810‬
---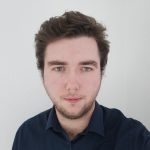 Service Charge Accountant, Benjamin Turner joined us in 2021 to help bolster our accounts department, following continued growth. Benjamin is an experienced service charge accountant who has worked in the sector for some years and is experienced with our management systems Qube. In his spare time he enjoys kayaking, home baking and home brewing.
Benjamin's Contact Details: Email: Click Here! Tel: 01425 206595
–
---
If you are ready to make the change to the South Coast's multi-award winning management team, Contact Us today!