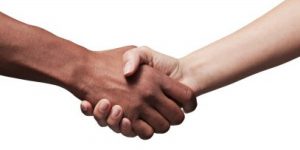 What a great start to August! We've had a lot of really positive client feedback for our staff recently, a small selection is below. As a service industry, we often hear when things do not quite work out as planned, so it is great that some of our clients took the time to let us know when our service surpassed expectations!
---
"Hi Helen & Kirsty, Just a quick email to say a HUGE thank you for the zoom this evening. I personally feel relieved and progress for the [SITE}. [CLIENT], [CLIENT] and I spoke afterwards and all agreed a great meeting. Your fan, [CLIENT]"
"I also want to say that I feel confident that we now have a solid managing agent, with Kirsty and Helen in place who know [SITE] and, importantly, have the support and direction from Ben"
"Hello Georgia, Thank you for the update. On behalf of all the residents, I just want to say a big THANK YOU to you for all you're hard on this. It is certainly exceptional circumstances that have occurred at [SITE], and you have done a great job considering all the hurdles that have been met along the way. I'm really pleased that we have such a diligent property manager now looking after the block."
Sarah Belsham has also received a number of informal thanks and positive messages following our appointment at a large site in Dorset. The introduction of a weekly site clinic and making herself approachable has provided a lot of reassurance to the owners and residents at this site.
---
Is your agent not deserving of such positive client feedback? Contact Us and see how we can help provide a better service and you might be the next testimonial we feature here!